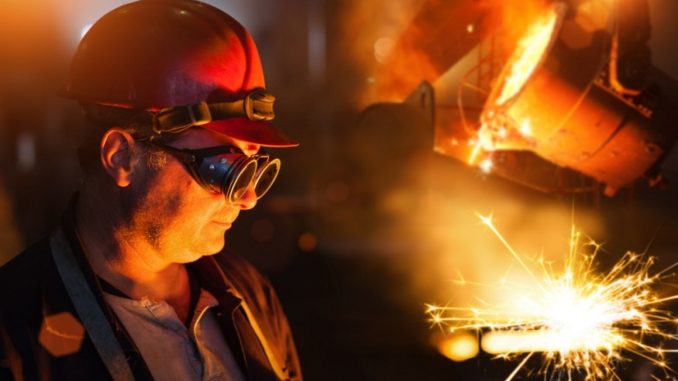 Metallurgists are concerned with the extraction methods, chemical compositions and physical properties of metals. They usually specialize in one of three groups, physical, chemical, or process metallurgy. To become a metallurgist, a bachelor's degree in engineering or materials science is required as a minimum, along with laboratory work.
1. Physical
The actual properties of a metal, such as its reactions to temperature, stretching and pressure are studied by physical metallurgists. During their daily activities, they can study metals to determine failure points. Parts may be sent to them for stress testing or forensic metallurgy to figure out why something failed unexpectedly and how to prevent it from happening again in the future. Reports will be written on the test results that detail the findings and then the material and the report are returned to the clients.
2. Chemical
The origin of a metal, along with its extraction methods and chemical composition are the concern of a chemical metallurgist. Extracting a metal from the ground and then separating it from the ore can be a time-consuming process. The metallurgist will try to innovate ways to make the process go faster with less waste by testing ores to determine how the metal can be extracted from it efficiently. They are also involved in the refinement process to make sure that it runs smoothly and monitor the product for corrosion or other issues.
3. Process
Process metallurgists work with a combination of physical and chemical techniques. They are involved with all steps in the design process for metal parts. They will likely need to know how to work with the metal itself as it moves through the stages, such as casting or rolling. Skills like soldering and welding may come in handy. Ideally, they will attempt to engineer the product so that it is produced as efficiently as possible to minimize waste while also retaining the needed specifications.
Read more: Benefits Of Selecting Online Computer Store
New techniques are developed all the time that make materials lighter, stronger and safer to work with. There are also technological advancements that make all of the steps in the process more environmentally friendly. Working as a metallurgist can be very rewarding for people who excel in math and science and enjoy methodical work. Creativity is also useful because issues may arise that need to be solved as products and new materials are being invented. It is an important job that can have a positive impact on many people's lives.