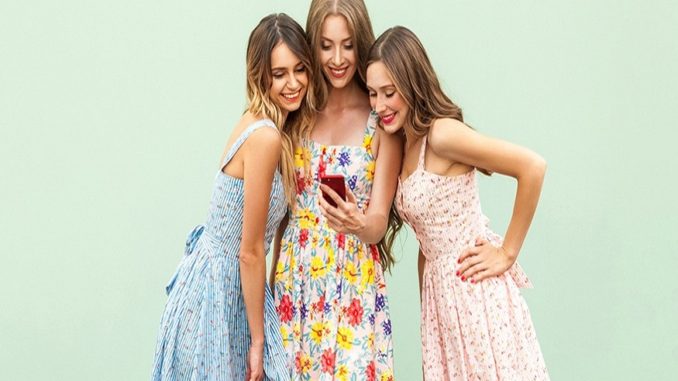 Instagram is one of the leading social networking platforms that everyone is aware of. And when it comes to following the accounts on Instagram, you have a lot of options to choose from. If you are wanderlust and fond of beaches, sand, vacations, and road trips in summer, you must inevitably follow the accounts covered here – https://photolemur.com/blog/15-hot-summer-instagram-accounts to experience all that you desire.
However, we have done a bit of research to narrow down your selection. Continue reading to explore the hottest Instagrammers you must follow this year.
1. @chelseakauai 
The Instagram account of Chelsea Yamase, the adventure traveler, has got many things to offer. It seems that she is on the constant hunt for the most amazing scenic overlook, whether from the sandy beaches in Kauai to sandy deserts in the Mojave Desert.
Active Followers: 954K
2. @thiago.lopez
The Instagram account of Thiago Lopez will make you fall in love with the blue color of beaches. You will find the beautiful and enchanting beach scenes ranging from beaches in Eleuthera Island to beaches in the Maldives.
Active Followers: 426K
3. @ladyslider
The Instagram account @ladyslider is by Tara Michie. If you love the blues or greens of oceans and your summer goal is to play in oceans, then you must surely have this account in your Instagram following list. Tara Michie's account offers beautiful views of Bali, Hawaii, and many more places across the world.
Active Followers: 47.2 K
4. @girlgoneabroad
Lauren is a solo female traveler and has visited almost everywhere, and her Instagram account has mesmerizing pictures to prove it. All the images in her Instagram account are related to her travel adventures to 51 countries in 5 years. You can also visit her website girlgoneabroad.com to know more about her traveling blogs.
Active Followers: 32.7K
5. @jetsetchristina
The Instagram account of Christina offers you the beautiful scenes and pictures of about 55 countries that she has visited till now. This luxury travel blogger account on Instagram has gorgeous images captured from Bali, Maldives, Italy, etc. will make you fall in love with every corner of the world.
Active Followers: 84.6K
6. @ourwildabandon
This Instagram account covers the road trip adventures of two best friend travelers, Jill and Kyla. They both are photographers who have spent the last 5 years traveling in a vintage trailer. On this Instagram account, they share the wonderful pictures of the places they see along the way.
Active Followers: 116K
7. @jonathan360
The Instagram account of Jonathan Nafarrete (A film Photographer in Los Angeles) offers a beautiful collection of beautiful pictures captured from the West Coast and few other destinations around the world that will make you dream of visiting all those places. Many of the posts on this Instagram account will have you packing your hiking bags with boots and swimsuits for traveling the Best Coast amongst them.
Active Followers: 16K
Read more: Are you Starting a New YouTube Channel? This is what you need to do!
Conclusion
These were the 7 hottest Instagram handles that you must follow if you are wanderlust and a travel lover. All these accounts have beautiful scenic views that will make you fall in love with each one of them, and it will surely make you excited for the upcoming summers with shades, beach balls, and family fun. Want more? Visit https://photolemur.com/blog/15-hot-summer-instagram-accounts !!