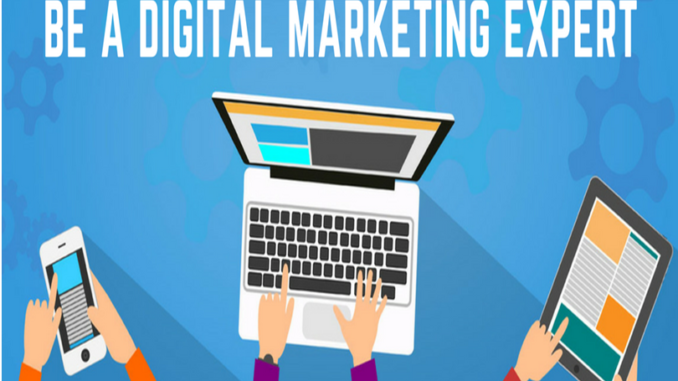 SEO best practices that you must follow to optimize your website or blog. If you want your website / blog / online store to have many visits, then it must be well optimized so that it is positioned very well in search engines. So far everyone agrees.
However, getting it is not as easy as it seems and we need time, work and a lot of desire to position our website.
Only with good SEO practices will we achieve our objectives, so today we will give you 21 tips on what and how to carry out organic positioning strategies and good SEO practices to optimize your website .
We will try to be as brief as possible because what we want is for you to stay with the idea of ​​what should be done with SEO to optimize your website. So, without further verbiage, we start with the good SEO practices that you must follow.
Keep SEO in mind when starting a project
Before starting to create a website and develop strategies to promote it, dedicate yourself to think about SEO .
Not only in the keywords that you will use, but also in how you will improve your website from SEO on page and off page, what the structure of your URLs will be, the name of your images, etc. Try to make an initial approach, although later, when analyzing your business and that of your competition, it varies.
Create a website with responsive design
This is one of the most essential SEO best practices: Gone are the websites that only look good on a computer because, as you already know, the percentage of people who connect to the internet through their mobile or Tablet grows more and more .

Think about the structure of your website
If you want Google robots to track your website well, you have to make it easy for them from the beginning: create a web structure that is friendly and accessible to both Mr. Google and your dear readers.
Create a logical tree with the pages that will go on your website, make the important ones accessible from the main page or the menu, that the names of the URLs reflect the structure, that the internal links point to relevant pages, etc. Make it easy for him.
Brainstorm keywords with the whole team
Searching for the right keywords for your business is not an easy task, many times, when we are so involved in it, it is difficult for us to focus too much on one type of keywords.
Therefore, a very good way to start analyzing the words that will best serve our website is to brainstorm with the entire team, to get more ideas .
Any advice? Shahid Maqbool Leading SEO Expert in Dubai says: Long Tail keywords are very important , as they can help you VERY MUCH in positioning a content in dozens of keywords.
Make use of XML Sitemap and RSS
Another of the most important good SEO practices is this: don't forget to send the XML Sitemap to Google, as they help search robots discover and index all the content you have on your website. On the other hand, RSS feeds are a great way to notify robots that you have new content.

Lean on Social Networks
Good SEO practices are not only limited to your website. Sharing your content on Social Networks is a great way to increase your web traffic and, consequently, rise in the ranking of search engine positions .

Create a content calendar for your blog
Essential of the essentials. And not just so you don't have to think about what to write each time you want to start an article .
An editorial calendar will allow you to manage your keywords throughout the months, to know what content you like the most and what less to be able to write articles that get more traffic , etc.
Create original and high quality content
We would not have to say it but in case someone lives in the world of yupi and has never read us here it goes: create content of a great quality and THAT IS ORIGINAL. Do not copy. Don't do it, period. Google places tremendous importance on content that is fresh and cool .
You have to be unique, relevant, respond to a solution that your reader has, valuable and consumable from any device. We must write what our users want to read – write for them – although we must also think about Google.
Don't use the keyword stuffing technique
We refer to filling the web page of your main keyword with the aim of optimizing it, both visibly and hiddenly- for example, with the same color as the wallpaper. As much as it was a very common practice a few years ago, Google now penalizes it- as it should be- so don't do it .
Think about the CTR of each page
The calls to action – to call action – are essential to mark your audience what to do. It is the best way for your readers to take the action you want: download something, subscribe to your newsletter, keep reading an article, write a review, buy a product, a service contract, etc.
Create Landing Pages that convert
The landing page are pages that a user reaches after clicking on a link- on another website, social networking, online, ads etc. It can be a typical page of your website or one created specifically for a specific link, also called a microsite.
Landing pages serve to convert visitors into potential customers of our brand. How? Because they have a clear and concise CALL TO ACTION for users to perform the action we want.
Work both SEO on page and SEO off page of your website
It is essential that you think as much about SEO on page- the one that is done within your web page- as in SEO off page- the strategies to get links that point to your website- to achieve greater optimization.
Use only White Hat techniques (leave Black Hat for bad badges)
We know that you want your page to rank in the first results as soon as possible but, alas! Dude, White Hat SEO strategies- the only ones we recommend- take time to bring results but are the ones you should use.
The aggressive tactics of Black Hat SEO are not legal and Google sees them with very bad eyes. So if you don't want to be penalized, DO NOT DO IT.
Have a friendly dialing scheme
And what is that? A friendly marking scheme is the way we label entities – people, products, services, events, etc. It is not a tactic to increase web positioning but it does help search engines to interpret our content better.
It is much more technical than the other tips we are giving you, but if you do not know how to do it, ask for the help of an XML professional because it is worth it.
Use good tools to help you improve your SEO
Not all of them work, of course, and although there are many free ones that are a real blast, many times it is worth spending a few hard on payment tools that facilitate the analysis, measurement, monitoring and implementation of SEO on your website.
Try different tools, read about them and stick with the ones that best serve you, not the competition or your fifth-grade neighbor. Think about your goals and your resources.
Always optimize images
We will never tire of repeating it: you can also do SEO in the images and yes, it works a lot. In this article you have a complete guide on how to maximize your images to improve the positioning of your website so we will not repeat ourselves here.
Just always think about the titles, ALT tags and descriptions of your images, because they are very important, as well as the size and resolution of them.
Optimize the speed of your website
Google does not like the websites that take time to load. Neither Google nor any possible human being. Don't you hate those websites that never open? Well that Optimizing the speed of your page will make Google see you better and your bounce rate will drop.
There are many factors that affect the loading speed of a page, but many of them we can solve: large images, high-volume multimedia files or graphic designs that are too heavy among others.
If you want to check the speed of your website do it in Google's PageSpeed, where, in addition, you will get recommendations on the elements to be modified.
Think about local SEO
There was a time when there were rumors that local SEO was not so important for optimizing a website, blah blah blah. Bullshit! It is very important and you should think about it.
Local SEO refers to the searches that are most relevant to a user based on their current location. Google My Business works well and you will be relevant in local searches.
Watch out for broken links
There is nothing more annoying than trying to click a link and it does not exist. So watch all the links you have on your website to repair those that do not lead anywhere.
It also does not hurt that, if you change or delete any of your URLs- we do not recommend that you do so- look closely at the inbound links that you had, to let those webmasters know that your URL is no longer the same.
Be patient with the results
As we have said above, SEO has no immediate effects- what we would like most! – so be patient, work day by day and do not be martyred as this is the way how digital marketing works. The joys will come, not very soon, but they will.
And, if you are one of those who bites your fingers, you can always reinforce the visibility of your website with PPC campaigns – online advertising, pay per click. Cheer up!