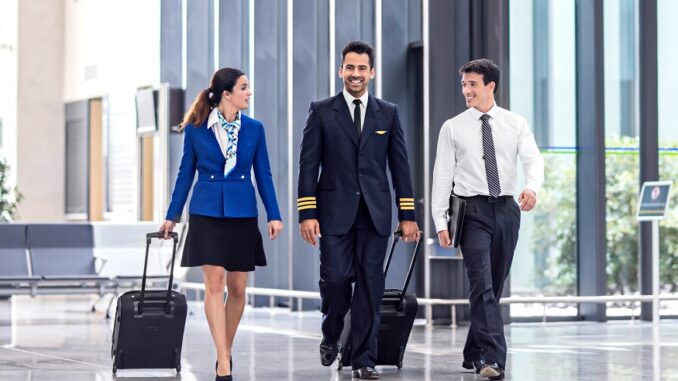 No organization can increase the ROI of business travel without streamlining corporate travel booking. It must make employees engage in business travel confidently and safely by enabling them to book their preferred travel products.
At the same time, it must control the average business trip costs by helping employees save money on business travel bookings. Your organization can centralize and automate the crucial step in business travel management by implementing the right corporate booking tool.
The tool will help you boost business travel experience and safety by providing travel choices and options to employees. Also, the software will help you control business travel costs by ensuring policy compliance, getting corporate rates and streamlining travel expense management.
But your firm can make the most of the software only by focusing on the process of selection and implementation of the software. You must explore ways to overcome several common challenges end-users face while using the corporate booking tool (CBT).
Solutions to 9 Common Challenges of Using a Corporate Booking Tool
1. Accessing On Mobile Devices
Most employees these days use smartphones or tablets while planning business trips and making business travel arrangements. They find it challenging to complete business travel booking if the CBT is not optimized for mobile devices.
Likewise, they need assistance and information to use the software seamlessly when its user interface (UI) is complex. You can overcome this challenge by implementing a CBT that is developed with a simple UI and mobile-first approach.
2. Enforcing Travel and Expense Policies
Most CBTs support self-travel booking. They enable employees to book their choice of business travel products by providing access to an extensive travel inventory. Hence, employees can ignore organizational travel and expense (T&E) policies while selecting and booking travel products.
You can solve this issue by opting for a CBT that allows you to configure granular T&E policies. Once you configure T&E policies for employees, departments, or business travel destinations, the tool will show and recommend only in-policy travel products to employees.
3. Booking Different Types of Work Trips
There was a time when employees were engaging in either domestic or international business travel. But hybrid and remote work models have transformed business travel after the COVID-19 pandemic. Also, companies these days motivate employees by supporting bleisure travel.
Your organization must enable each employee to book business travel according to his precise needs and goals. You can meet business travel needs for various work travelers by implementing a CBT that supports multiple forms of work trips.
4. Managing Reservations and Bookings
Business travelers cancel and reschedule reservations due to unexpected or unforeseen circumstances. They have to put in extra time and effort to manage reservations and bookings by visiting the websites of multiple hotels, airlines, and other suppliers.
Many CBTs help users book business trips in minutes. But they do not facilitate booking management. You can overcome this challenge by choosing a CBT that supports both business travel booking and management. The feature will help your employees cancel and reschedule reservations directly using the software.
5. Tracking Real-Time Flight Status
Employees check real-time flight status frequently after business travel booking. Also, they experience stress when a flight is delayed or canceled. Employees often visit vendor websites to access real-time information about flights.
You can resolve this common problem by implementing a CBT that delivers a variety of real-time information as mobile alerts. Employees can read the mobile alert to know the real-time flight status and manage flight delays or cancellations.
6. Limited Travel Choices
Most CBTs help employees save money on business travel booking by getting corporate flight discounts and corporate hotel rates. But they impact employees' experiences by restricting travel choices and booking options.
You can boost employees' business travel experience and safety by enabling them to book direct flights or connecting flights and hotels or homestays. Hence, you should provide diverse travel choices to employees by selecting a CBT that enables them to access an extensive and diverse travel inventory.
7. Generating Digital Expense Reports
Most CBTs are developed as special-purpose features. They do not help your employees generate and submit digital expense reports. But your organization will find it challenging to streamline travel expense management when employees submit paper-based expense reports.
You can solve this issue by implementing software that automates travel expense report generation. Your employees can use such CBTs to generate digital expense reports in minutes simply by scanning receipts and invoices.
8. Inability to Extend Core Features
Most CBTs are developed as standalone software applications. Your team has to put in extra time and effort to store employees' travel and expense data in expense management software, human resource management software, and similar systems.
Also, they find it challenging to eliminate errors while copying and duplicating expense data. You can overcome this challenge by opting for a CBT that can be integrated with your business tools seamlessly. The cloud-based CBTs can be integrated with your existing enterprise systems using application programming interfaces (APIs).
9. Delay in Solving Issues
There are always chances that your employees may not use the CBT due to technical issues. Likewise, they may need assistance to leverage the software's features and functionalities fully. Hence, employees will find it challenging to book business trips early when technical issues are not resolved as early as possible.
Most CBT providers these days offer 24/7/365 travel support across multiple communication challenges. But you can make the software accessible and functional when the provider takes the minimum amount of time to resolve customer service issues. Hence, you should choose a provider that resolves issues quickly, accurately, and directly.
Conclusion
A corporate booking tool helps employees book their choice of travel products. Also, it creates opportunities for employers to control the average business trip costs. But you can increase the ROI of business travel only by selecting the right corporate booking software and implementing it successfully.
You must focus on overcoming common challenges in using a corporate booking tool while selecting and implementing the special-purpose software. The solutions will help your employees book their preferred travel products and reduce business trip costs at a time.