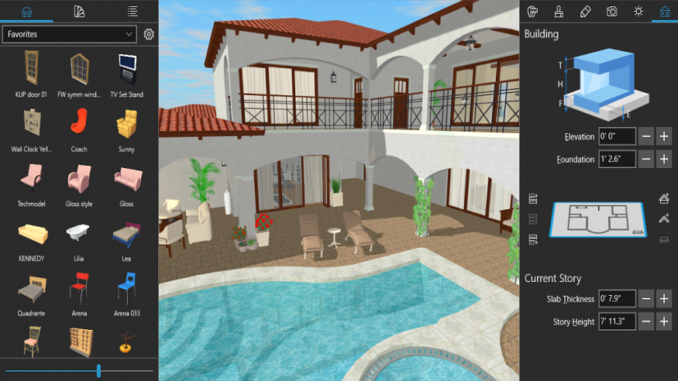 To make a house look complete and aesthetically appealing, you need to carefully design a practical and aesthetically appealing façade. For most people, what runs through their minds when the term building façade is mentioned is the insulation for the external walls, but it is far more than that. A façade packages the entire outlook of a building, which gives it identity.
As your next client describes that dream condo, high-rise building, or residential flat, you have to capture the particulars for the façade articulately. For example, what will be the aesthetic appeal of the building if you add ceramic or natural stones? Let's take a closer look to understand more on how to design the best building facades.
Useful Ideas for Designing High-Value Building Facades
Check out the following tested and proven ideas for creating facades to make your work stand out. You might also want to combine them for a different outlook.
Symmetry and Simplicity
Symmetry and simplicity are considered crucial staples for designing building facades because architects view them to be more pleasing. They help to avoid complexities and easily integrate with other components in the neighborhood. If you want to test something different, it is important to consider functionality and imagine the perceptions of those who will use the building.
Environment
The façade you create should be guided by the immediate environment. A building that is surrounded by a lush green environment will require a completely different façade compared to another with a beachfront. Focus on designing facades that complement and enrich the immediate environment. For example, you can introduce plants to the facades of a building in areas with little or no vegetation.
Materials
What material should you use for building façade? We know that it can be overwhelming because of the long list of materials on offer for home finishing. When selecting the material, you should think of durability, the weather, and style.
These are only some of the most important considerations, but you might also want to factor in the roofing design, color & paint, and use of the surrounding. Try to be as creative as possible to come-up with more unique facades.
The Best Software for Building Facades
Cedreo
Cedreo is one of the top 3D home building software that you can use to put together the entire conceptual design in only a few hours. It comes with advanced time-saving features that you can use to complete building façade design fast for higher project turn-over. Some of the features that make Cedreo stand out include customizable exterior designs, reusable templates, and a library with over 7,000 objects.
SketchUp
This is one of the most comprehensive 3D building design apps for both home builders and commercial contractors. Like Cedreo, it is also awesome for creating exterior designs and presenting them through photorealistic renders, animations, and virtual walkthroughs. We also noted it is very simplistic, which means it is a good pick even for starters who want their work to stand out. Some of the unique features of SketchUp include in-app reporting tools, mixed reality presentation tools, and 3D modeling capability.
Planner 5D
For starters in building design, whether students or do-it-yourself (DIY) enthusiasts, the first project can feel really tough. When it comes to designing building facades, you do not have to worry because Planner 5D is here to simplify the task. You only need three steps: design the facade & set out the layout, add the preferred customizations, and generate realistic visualizations. Some of the features that make the application stand out include HD visualizations, 2D and 3D design modes, AI plan recognition, and AR 3D projection.
To make your building designs sparkle, always ensure they have the best facades. The building design software options we have listed in this post can help you design top-rated facades to impress your clients. You might also want to check Live Home 3D and Smart Draw apps.