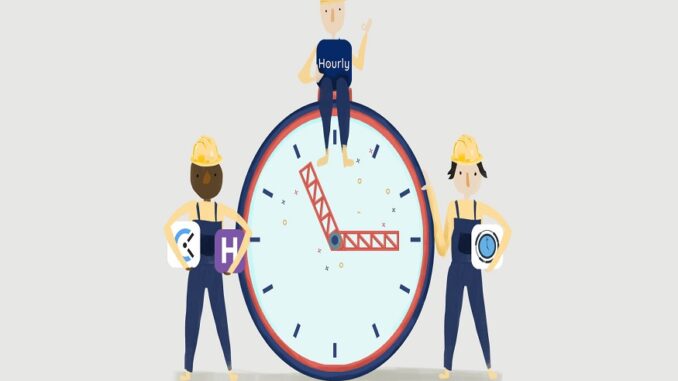 Staying profitable in any business is all about knowing how much you're spending versus how much you're getting in return for the work you do. For companies that work on a per-project basis, it's essential to know what resources you're investing in each project so that you can maximize what you're getting in return. This requires collecting a lot of data and using that data to improve performance.
A clock in and out app is one of the best tools a business can have to calculate their return on investment (ROI) and use their time and resources more efficiently to improve their business. By using the various features and benefits of the clock in and out app to calculate ROI, you can figure out how to improve the performance of your business.
Understanding the Numbers
The first part of understanding your return on investment for your projects is to know the numbers. This means what you're spending, what you're billing for, and what the final total is. Doing this by hand is not only tedious and time-consuming; it's often wildly inaccurate.
Crunching the numbers accurately is the only way to get an accurate estimate of your ROI. However, it's about more than just knowing what your job costs are versus what you're billing for though. It's important to understand where the time on each project is going and where problems can be addressed.
A clock in and out app makes billing, invoicing, and projections much easier by gathering all the necessary information for you and putting it in an easily accessible and digestible format. Once you have this information, it makes figuring out the details a simple affair. Things like labor costs, material costs, or just hours spent per task can then be analyzed so that you can see how the business is performing compared to the resources use
All relevant data per project is stored in the timekeeper app as well. Hence, there is the ability to look back at past projects to see if issues persist or if any improvements or changes can be made to increase the return on investment for future projects.
More Accurate Timesheets
Making sure you're spending only what you have to for labor costs is another essential part of maximizing your return on investment. Traditional team time tracking is prone to errors and can often lead to inaccurate payments. Not to mention it's difficult to track what employees are doing and whether or not they are getting work done, working unnecessary overtime, or committing time theft. All of these problems can run up labor costs and lead to diminishing returns.
A timesheet management app makes the entire time tracking process error-free by automatically tracking time and making it so that hours worked are hours paid, without the fear of unnecessary spending and time theft.
Pay and Get Paid Faster
Getting your invoices to your clients faster and getting paychecks out to employees faster is one of the most important ways to improve your return on investment. The more stable your income source is, the more you can invest in improving your business and doing what needs to be done
Getting paid for projects sooner also makes it possible to move on to other tasks more quickly. Paying your employees promptly improves the workflow and makes for a happier workforce, increasing productivit
Payroll and invoicing with a time and attendance app are faster, more efficient, and more accurate. Businesses get invoices to their clients faster and get paychecks to employees faster, improving returns across the board. A clock in and out app is much more cost-effective for handling logistical tasks like payroll and invoicing, meaning less of an expense to pay and get paid, resulting in higher returns.