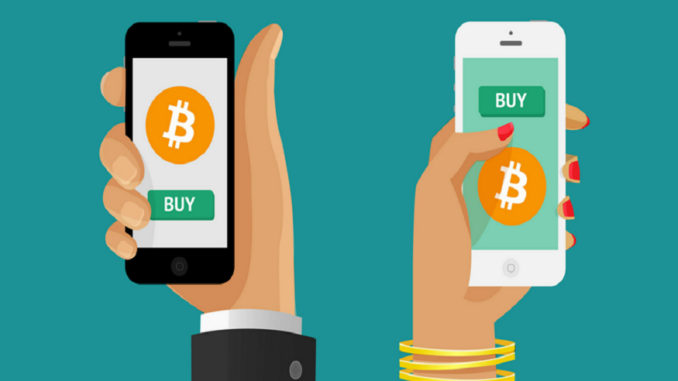 Trading using cryptocurrency has become quite a popular thing in the world. Its popularity has been caused by how fast people are getting wealth  from the art.
However, numerous questions may arise such as where does a person begin since the whole process may appear complicated. To a person who is new to the crypto world, figuring out how to buy crypto is the first step.
The following are some easy steps you could follow when buying crypto;
Choose a crypto trading venue.
When it comes  to buying crypto, you need to find a crypto exchange. A cryptocurrency exchange is a marketplace that allows buyers and sellers to trade in cryptocurrencies.
There are numerous cryptocurrency exchanges. However, it is advisable for a beginner to find a company that offers user-friendly purchase options.
In addition to that, it is crucial to note that some exchanges allow their users to remain and do not require them to enter their personal information.
In some circumstances, you may decide to use a cryptocurrency broker. Cryptocurrency brokers task themselves with taking the hard part of purchasing cryptocurrency and providing you with a  simple interface that allows for exchanges. This is done at a fee or sometimes free.
However, you are advised to take precaution when it comes to dealing with brokers.
Create an account.
Once you have settled on whether you are using an exchange or a broker, you need to create an account.
For certain accounts and plans, you may be required to verify your identity. This will allow you to buy and sell cryptocurrency with ease.
Link your account to a payment plan.
After acquiring an account the next step is to deposit funds into the account. This is a crucial step as it will allow you to buy crypto. Money is deposited into your account by linking it to your bank account or making payments through a debit or credit card.
It is essential to conduct adequate research on which option is suitable for you, especially because using a credit card could be a bit more expensive. The high costs are caused by the fact that cryptocurrency purchases via credit cards are considered cash advances hence attracting higher interests.
Place your order.
Once you have enough funds deposited in your account you are ready to place your first order.
When placing your order, it is essential for you to know that there are numerous cryptocurrencies to choose from. Some of them are quite popular such as bitcoin while others are not well known.
After deciding on which cryptocurrency you would like to purchase, you will be required to enter its ticker symbol and  the number of coins to be purchased.
Choose a safe storage method.
As much as cryptocurrency exchanges are vital they are not backed by protections hence they are at a risk of theft or hacking.
In some circumstances, you may even lose your investments if you forget your password or access  to your account.
Therefore, it is crucial for you to find a secure storage way for your cryptocurrencies. Hot wallets and cold wallets are among secure storage places.