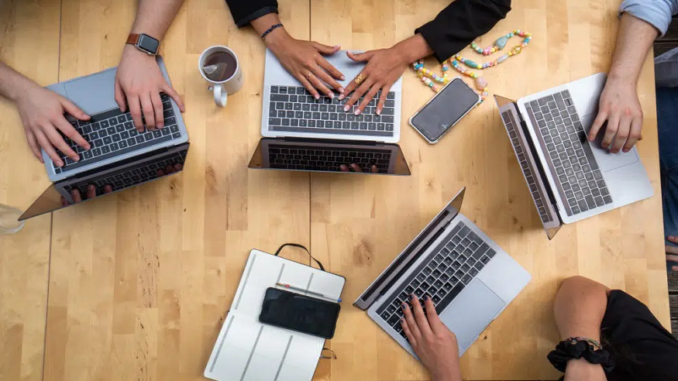 Finding the best IT professionals in Canada can be a challenging and time-consuming task for employers. Sorting through hundreds of applications is an arduous task and can often lead to difficulties in selecting the right candidate. However, recruitment agencies can help simplify this process and find the best candidate for the position.
Recruitment agencies use online platforms and portals to attract candidates of different categories. This makes it easier for companies of all sizes and types in Canada to find the best IT professionals without wasting time and resources. By using the services of recruitment agencies, employers can focus on other tasks and improve their financial performance.
In this article, we will provide you with basic information about recruitment agencies to help you make an informed decision. So, keep reading!
The cost of IT recruitment agency services
Have you ever wondered how much recruitment agency services cost in Canada? It turns out that hiring new employees can be a costly process, as you have to consider costs such as training, development, and aligning the employee with the organization's culture and goals.
The cost of hiring depends on factors such as the specific role, the duration of the search, and the salary range. Hiring managers have to perform various tasks such as posting the job, screening candidates, conducting interviews, and shortlisting candidates, which can take up to 42 days on average. However, some agencies can close your vacancies faster. ABC Recruiting managed to close a vacancy with 1 candidate in just 2 weeks! Usually, the recruitment process at ABC Recruiting takes only 3-5 weeks.
Recruitment agencies take a certain percentage of the annual salary of the hired employee, which usually ranges from 15% to 25%. The fee may be higher if the agency needs more time to find and select a suitable candidate.  For example, the aforementioned ABC Recruiting company charges 15%-20%.
Do recruitment agencies cut employees' salaries?
The answer is no, they don't. Instead, recruitment agencies take a percentage of the annual salary according to the agreement between the employer and the agency.
However, some recruitment companies and staffing agencies earn their income by charging fees directly to clients or companies. It is important to note that agencies charge a fixed fee to companies looking for permanent employees.
Conclusion
In summary, finding the right IT professionals for your business in Canada can be a time-consuming and challenging task, but recruitment agencies can help. They provide a valuable service that simplifies the process of finding the best candidates for the job, allowing you to focus on other tasks and improve your bottom line.
When it comes to the cost of staffing agency services, it's important to consider the costs associated with hiring new employees. Recruitment agencies charge a certain percentage of the annual salary of the hired employee, and this amount may vary depending on the agency and the duration of the search. However, it is important to note that agencies do not reduce employee salaries.
When choosing a recruitment agency in Canada, it is important to consider factors such as reputation, experience, and quality of services provided. We hope this article has provided you with valuable information that will help you make an informed decision when choosing a recruitment agency for your business.