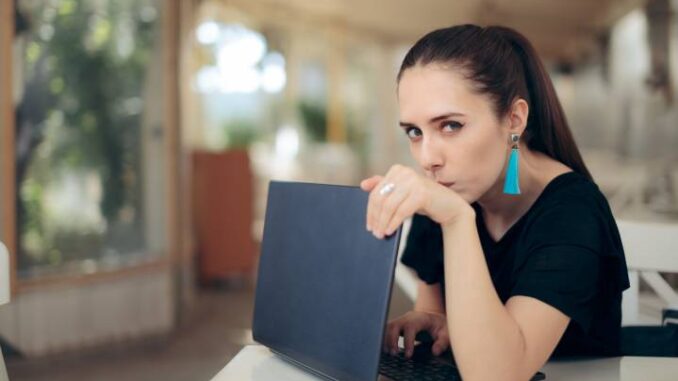 Summary: In the digital age, you might worry about your browsing history being revealed. You may be thinking about how often you use a certain word or phrase in your search engine, only to find it popping up on your social media, or how many times you've been to a site. If this is something that concerns you, then read more in this article for helpful tips on how to erase all of your web browsing data so that it can't be recovered!
The Importance of Permanently Erasing Browser History
Once a history is selected to be erased, it's automatically deleted from the computer's hard drive and from the Internet. This means that your past browsing habits can't be recovered from either location. It'll also disappear from all the other browsers you use on that machine, since it's one database of history for all of them.
How to Delete Browsing History from a Specific Browser
A browser is a computer program or device that allows you to navigate the internet and access documents, images, videos, and more. The most popular browsers are Google Chrome, Safari, Opera, and Mozilla Firefox. Browsing history is a list of pages that you visit on your browser. It usually includes the time you accessed that page and how long it took you to view it. Keep in mind that deleting browsing history from a specific browser will not delete it from other browsers on your computer.
Cleaning your surfing history has never been easier thanks to web browsers. However, the problem with browsers is that they just remove, not wipe, your browsing data, making it easy to recover the information. This means that your web browsing history, which contains sensitive data such as passwords, autofill form data, credit card information, and more, is still at danger.
As a result, it's critical for you to use certified data eraser software completely delete sensitive, confidential, and private data that can't be recovered.
Sanitize (secure wipe) your sensitive data using these two procedures to preserve your privacy and data security:
1. Remove Internet and system activity traces
With the use of three internationally approved data erasing algorithms such as DoD 5220.22-M, BitRaser File Eraser Software can remove internet activity, application traces, system traces, and unused space, among other things.
To use data erasure methods to wipe confidential data beyond recovery, follow these simple steps:
Buy and Install the BitRaser File Eraser software.
On the left-side menu, select the Erase Traces tab. Then click on Scan.
The software will then run a scan of your computer.
Following that, you'll see a window similar to the one below.
Expand the Internet Activity option as shown above, and a list of browsers will emerge. Select the settings you want to delete and click the Erase Now button.
That's how you can remove browsing history from your computer's hard drive for good.
In three easy steps, you may automate the erasing procedure based on time or system boot.
In BitRaser File Eraser, use the Schedule option.
Select a frequency.
You're done once you've chosen the data erasure algorithm.
Even if your device is lost or stolen, the scheduling option takes care of data destruction and preserves privacy.
2. Delete Unused (Empty) Storage Space
It's conceivable that the surfing history and other sensitive items you previously removed are still on your storage media. You can use a good data recovery software to check. BitRaser for File, on the other hand, takes only a few minutes to permanently wipe your deleted files by using several data erasure methods to overwrite the unused empty space. Existing and undeleted files are unaffected.
Follow these procedures to verify that your previously deleted data is completely wiped:
Run the BitRaser File Eraser software.
From the 'Tools' menu, select the Data Erasure algorithm and the Verification method.
Choose 'Erase Unused Space' from the 'Home' menu.
Choose the hard drive you want to clean.
Select 'Erase Now'.
The software will request you to reboot the machine after erasure. 'Yes' should be selected.
The software guarantees that the wiped data cannot be recovered after a reboot.
You can also use the 'Search File' option to generate an erasure certificate. It allows you to locate certain files on your hard drive and delete them using a data erasure algorithm of your choice. Following erasure, the software provides an erasure certificate that can be used to demonstrate regulatory compliance.
Conclusion
We explored how web browsers retain data, how cookies may be used to track your actions, and why it's critical to erase—not just delete—personal and sensitive data like browsing history in this piece.We also discussed how to use a privacy-protecting application like BitRaser File Eraser to safely remove your browsing history, cookies, and other personal data. Also covered is how to swiftly sanitise system, application, and internet activity traces.