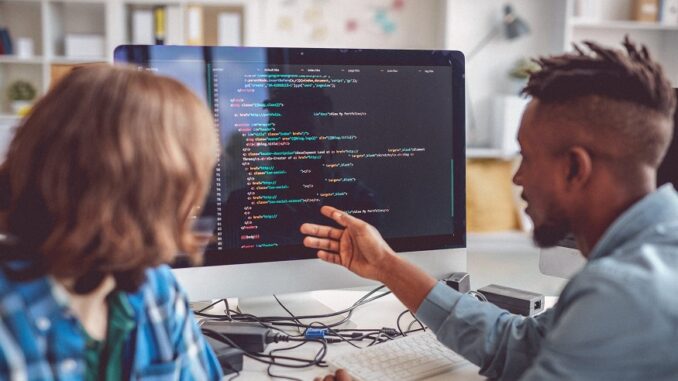 No matter whether a person is a recent computer-science graduate or have just completed a training program, navigating a career in tech can be both exciting and challenging.  After all, technology is among the most fast moving industries on the planet.  Brand new technologies, services and products are developed with every passing day.  To keep up with this ever evolving field, one needs to be an active learner, select the perfect job based on their skill set and be proactive about embracing brand new technologies.  Fortunately, there are companies like Revature that work towards equipping tech professionals with the most in-demand skills in the industry.
Revature offers valuable insights on diverse types of fast track programs available for boosting a career in tech
Technical expertise and skills are the key to having a successful career in tech.  Hence, one needs to keep working on their coding skills and capabilities.  A person will not be able to get the job they want in IT with obsolete know-how.  Developments in IT take place rapidly, and therefore candidates have to stay on top of their game.  They should always try to keep up-skilling and learning.  One of the best ways to do so is to check out fast track programs.  Many of these programs are designed to teach candidates the basics of coding languages like Python, JavaScript, CSS and HTML.  They will also learn about software design patterns, data structures, and algorithms in a tech fast-track program, which would enable the candidates to be perfectly ready for a career as a software engineer.
A web development fast track program is also pretty similar to that of a software engineering, but has more focus on web development.  Apart from learning about various coding languages and algorithms, the candidates would also gain a better understanding of web development frameworks like Ruby on Rails and Laravel through these programs.  By the program completion, candidates would have the capabilities and knowledge needed to create dynamic web applications and websites.
People having an interest in working with databases should consider opting for a database administration fast track program.  Such programs allow candidates to learn about varied databases like Microsoft SQL Server, Oracle, and MySQL.  They shall also learn about database design principles, along with the ways to optimize database performance.  After completing the program, candidates would be in a better position to manage databases effectively.
There also are Java developer fast track programs available that are specifically designed for aspiring Java developers.  These programs would help the candidates to learn about the Java programming language, as well as the process to develop Java applications.  They would also gain a good understanding of popular Java development frameworks, such as Spring and Hibernate.
Companies like Revature offer a wide range of fast track program meant for candidates interested in pursuing a career in tech.  One can always go through the details of these programs online, and identify the perfect one to get enrolled in based on their interest and skills.  The right program would go a long way in providing the candidates with the knowledge and skills they need to be successful in their careers.