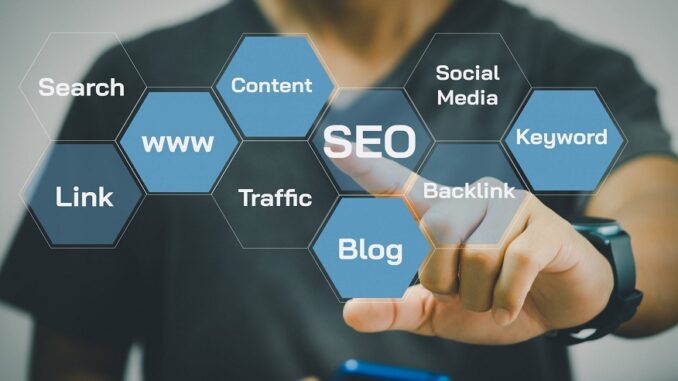 The accounting industry is very competitive, and millions of firms are in the race to get the same clients. Any company that wants to generate leads and conversions needs to have its website on the first pages of SERPs. Unfortunately, you can't improve your online presence and drive clients to your site without SEO.
Google algorithms rank accounting websites just like any other site. If you own an accounting business, it's vital to optimize your website to attract clients and stand out among the competition. A trusted SEO boutique company can help you get your website noticed within a short period of time. Through on-page strategies tailored to your unique needs, they'll put your site on the path to digital success. But before enlisting services for technical SEO audits, here are some SEO solutions for accountants that you need to know.
1. Keyword Optimization
Keywords are very central to SEO. They are phrases and words that potential clients type into search engines when looking for accounting services. Before posting any type of content on your accounting website, it's important to know which keywords are relevant to your industry. You can do this through thorough keyword research. Tools like SEMrush and Google Keyword Planner can help you identify keywords that have a reasonable search volume.
Additionally, it may be important to choose keywords that reflect your services accurately. You could be offering CPA expertise, tax preparation services, or small business accounting. Including keywords for the services you offer will help you attract the right audience.
Once you have identified your target keywords, it's vital to include them in your content naturally. You could have blog posts, service pages, landing pages, or other informational content. While it's important to include the right keywords in your content, you should be careful not to overstuff them, as this can affect your rankings.
2. Create Quality Content
Search engine pages, such as those on Google, are designed to provide users with valuable information. If you create informative and engaging content for your target audience, you'll satisfy their search intent and keep them on your website for longer. This is a good thing since it may minimize bounce rates and increase the likelihood of conversion.
To create quality content, find out the topics searched for by your target audience. Remember, your content should address your audience's pain points and problems. You can also enlist the help of link-building services for SEO, especially when you want to send visitors to your other useful blogs. They'll ensure that the links direct clients to content with actionable solutions for their problems. Don't also forget to use headings, subheadings, bullet points, and line breaks to enhance your content's visual appeal and convey information effectively.
3. User-Friendly Website Design
Your website design can attract your target audience or send them away. It's important to optimize your site's design if you want it to lead to conversions. When designing a site, avoid duplicating content. The information you offer on your platforms should be unique and not copied from other sources. Plagiarism can cause your site to be penalized, negatively impacting your rankings. The good news is that you can work with professionals who offer services for creating landing pages. They'll ensure that your site is mobile-friendly and loads quickly. Also, they'll create a well-organized menu to make it easier for search engines and users to navigate it.
Wrapping Up
Implementing these strategies on your accounting website will improve your search rankings and cause your profits to skyrocket. However, it's important to work with experts who understand SEO for accountants to get the best results.