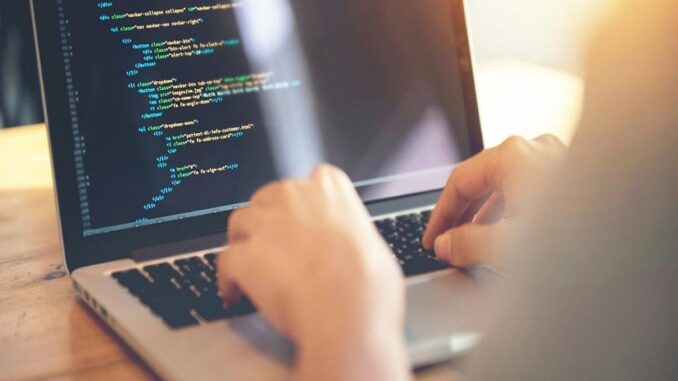 HVAC field technicians are the backbone of your business. It's essential to ensure that your field techs stay connected to you, the office, and all of their co-workers to ensure that nothing falls through the cracks and that everyone is as productive as possible. The article will tell you five ways techs can stay connected outside while working in the field.
1.   Real-Time Notifications Through Phone
It's hard for HVAC field technicians to stay connected to the office when on-site and out of range. That's why real-time notifications through their phone is an excellent way for them to keep in touch with the office. They can see all sorts of new information, including equipment, what parts to order, and much more.
With this information, they can take care of everything on-site without having to go back and forth from location to location. An HVAC Software with notification shelps ensure your company stays up-to-date, no matter where you are! Features such as alerts allow people who work from home an option other than picking up the phone or sending an email whenever something needs their attention at the office.
2.   Using Voice Dictation Software to Send Emails
Voice dictation software, naturally speaking, is a powerful tool that can help field techs stay connected. With voice dictation software, you can dictate emails and send them as soon as they are complete. That is an excellent way for field techs to communicate easily with their office and clients while on the job. As a bonus, voice dictation software will help improve spelling skills too.
That way, you can save the time it takes to type up an email when you get back in the office or even if you get stuck out in a remote location. Since voice dictation software runs through your computer's microphone and speakers, there's no need for wires or headsets either – which means more freedom of movement when working in tight spaces.
3.   Satellite Messaging Device
A satellite messaging device is a small device that fits in your pocket and can help to send messages in real-time. It's ideal for field techs to stay connected with the office, even when they're not physically there. These devices also allow companies to know where their employees are at any given moment, which may be especially important during natural disasters or emergencies.
It is one of the easiest ways for HVAC technicians to stay on top of all updates related to their projects. Some significant benefits include keeping up with team members who might be working remotely and staying updated on changes like project deadlines or pending issues without having to call or text constantly.
4.   Image/Video-based messaging
One of the best ways for an HVAC field tech to stay connected is through video chat or messaging. It's an excellent way for them to update the office on a job or ask questions if they're not sure how something works. They can also attach photos and videos, so the company knows what they've achieved and what they need to take care of next. Some even use it as a chance to train with co-workers off-site or in different time zones. A two-way camera and microphone allow for easy viewing, which provides valuable information about any issues that might be happening in the field.
5.   Accessing Cloud-Based Information Through
HVAC field technicians often need access to their company's cloud-based information. With the app, they can take it with them everywhere they go. That includes blueprints, invoices, and other documents, all in one place so that you don't have to spend hours looking for that one document you need. You'll never again need to put your work on hold just because you're stuck in a customer's office or home. It also allows companies to more easily monitor technician performance by having constant, instant feedback on where a technician is and what they're doing at any given time.
Conclusion
HVAC field techs spend a good portion of their time in the field and must communicate with people in the main office. To achieve that, embrace modern communication technologies such as instant messaging, video conferencing, and smartphones. Technology will never replace face-to-face interactions, but it can help to supplement them by giving technicians the ability to stay connected from afar. As long as they have internet access, they can pull up customer information and notes on their smartphone or tablet and instant messaging, which provides real-time communications for questions about technical issues.