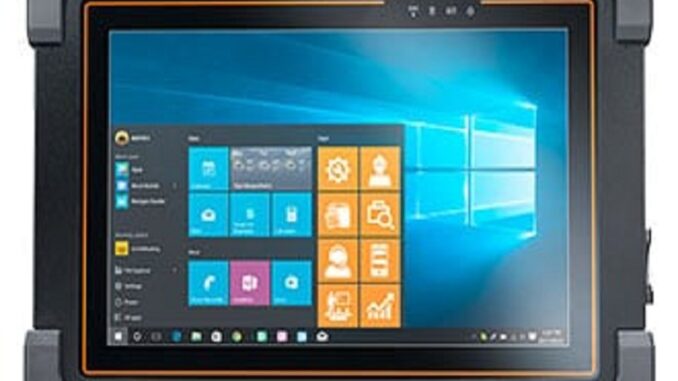 Safety is an essential concern for business owners across all industries. The aim is to achieve safe and optimal business operations. As such, you'll need to manage the hazardous zones, which include flammable liquids, vapors, gases, explosions, and more. Achieving that requires the use of proper devices which help minimize the dangers. One of the effective devices is an intrinsically safe tablet which is vital for many reasons.
Here's why your business needs intrinsically safe tablets.
1. To connect all workers in multiple zones of hazardous locations
Agility and access to real-time data are crucial in all organizations. Your workers will need to access information at their point of activity seamlessly. The best way to attain that is to have Intrinsically Safe Tablets that provide such capabilities, approved to operate in hazardous areas. Such devices will connect all your workers in such locations, giving peace of mind and compliance concerning safe working conditions.
2. To reduce safety risks
You can put up measures to limit access to your organization. A worker without an intrinsically safe device won't be allowed to enter a hazardous site. Doing that will help reduce the safety risk on your premises. Also, the device will be safe to use without worries about expulsion or temperature issues.
3. To improve operation-wide communication
Most technologies do not facilitate smooth communication in organizations. That's because most have safety issues that adversely affect their functioning. But if you invest in an intrinsically safe tablet, you can troubleshoot problems quickly and communicate effectively.
4. To track operations
Tracking business operations in all areas, including hazardous zones, is essential. It gives you insight into sectors that need adjustments and more safety measures. An intrinsically safe device helps you track your operations in real time. Also, the devices can help you in remote monitoring, real-time analytics, emergency alerting, and real-time communication in C1D1, ATEX zone, or IECex zone 1 hazardous zones.
5. To save time and money
Paperwork is a time-consuming approach to conducting business operations. Your team will spend more time repeatedly referring to pieces of paper. Also, it might involve human errors, unauthorized access, and data loss. But investing in intrinsically safe tablets will save time as you can digitalize your operations. The device will allow you to go paperless, removing the complexity and enhancing your operations.
Additionally, an intrinsically safe tablet will help you save money. For instance, your insurance will offer reduced premiums due to the reduced risks.
 6.To analyze issues
A hazardous environment contains lots of issues that affect your organization. Analyzing the problems will help you prevent them or put measures to avoid huge losses. An intrinsically safe tablet will assist you in exploring all underlying issues and developing a report. You'll get real-time data that you can use to make informed decisions regarding the issues.
7. To enhance productivity
An intrinsically safe device will give your workers the software they need for field and desk tasks. It will enable them to log records, receive and send data and photos from anywhere in the organization. As such, they will be able to work smarter and safer, increasing the productivity of your business.
Conclusion
Most organizations operate in hazardous environments. The hazards in the areas depend on many factors, but mostly the devices used on the site. Some of the devices pose more dangers to workers and the whole business. Fortunately, intrinsically safe tablets bring safety benefits; your company will need them for the above reasons.