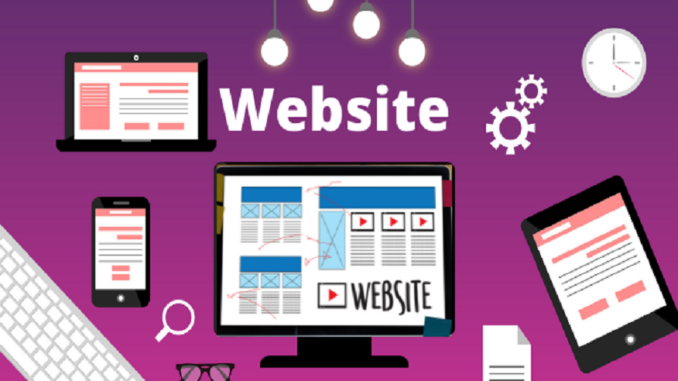 In this day and age, having a website for your real estate business is crucial. However, having any website won't do. You must ensure that your website has all the current features required for success. Here, we'll examine 10 of the most crucial components website design for estate agent needs to have. You'll be able to draw in more customers and generate more leads for your business with the help of these features.
Contact form
One of the fundamental phases in website development is creating a contact form, which is what enables real estate websites to gather queries about homes and services. This function is one of the fundamental elements of a real estate website since without it, prospective clients won't have a method to contact the company and ask questions, which could hinder their property searches and also can greatly help in lead generation for estate agents. A contact form should be simple to find and include detailed instructions on how to complete it. Additionally, it should provide website visitors with the reassurance that their questions are safe and will be answered right away.
Property Search
Real estate websites must provide a property search function so that users can quickly find the homes they're interested in. It should offer sophisticated filtering features, such as geography and price range, to allow users to focus their searches. Along with high-quality photos or videos and full descriptions of each property, the website should offer. In essence, a property search is a straightforward search engine that enables consumers to easily identify the properties they are looking for.
Mortgage Calculator
Include a mortgage calculator to your website if you're serious about taking it to the next level and obtaining tonnes of free publicity and backlinks. Potential consumers can use this function to determine how much they can afford and how long it will take them to repay their loan. Links to lenders should be included in the mortgage calculator so that users may quickly get in touch with them for more information.
Utilising a calculator enables you to offer a level of service that clients cannot receive from any other source, helping you to differentiate yourself from the competition. You can gain a tonne of SEO value in the form of attention and links from other websites if you invest some money in establishing a fantastic free tool.
Social media links
Features for a real estate website must include links to your social media accounts. They let you keep prospective clients informed of the most recent developments in your real estate business and help in digital marketing for estate agents. Additionally, it enables you to interact with customers directly and develop connections with them, which may result in future transactions. Links to your social media accounts on your website help build credibility and trust since they allow visitors to instantly learn more about you.
Call-to-Action
A call-to-action is a crucial component of any real estate website since it motivates users to take the next action. This could entail creating an account, subscribing to a newsletter, or even making a purchase. Getting people to interact with your website is key to converting them into paying clients. Ensure that your calls to action are attention-grabbing and written clearly so that visitors know what you want them to do.
Integrating maps
A fantastic method to make it simpler for visitors to find homes on your website is to incorporate a map. You can also include tools that help consumers quickly sort the results, such as filters and search options. This component needs to be simple to use and include current details about neighbourhood amenities, including schools, stores, and transportation.
Testimonials
Social proof is another aspect that is crucial for real estate websites. It is crucial, and providing your clients with information on other people's experiences is a great approach to increasing your trustworthiness. On your website, you can post client testimonials that give in-depth accounts of how your service aided them in their property hunt. Potential clients can benefit from knowing that others have had positive experiences utilising your services, increasing their comfort level with using them.
Complete information on how to reach
Any real estate website must have thorough contact information. Simply put, having an email address, phone number, and physical address is a need for estate agent websites. Make sure your contact information is prominently displayed on the website so that visitors may simply contact you if they have any questions or concerns. Your website should have your contact details as well as a plugin that makes it simple for visitors to make appointments for events like open houses or initial consultations.
Details regarding your team
It's crucial to reveal your identity to potential clients if you want to establish a relationship with them. On the website, you can post details about your group, including pictures and biographies of the most important players. This will provide prospective clients with an idea of how you vary from other estate agencies and make them feel more at ease working with you. Despite the fact that many people ignore it, this part is one of the most effective real estate website elements for increasing website traffic.
Plugin for page speed
Any business needs a quick website, but real estate websites in particular need to be quick. People are searching for properties quickly, so if it takes too long for your website to load, they may go somewhere else. The loading speed of your website can be optimised using a plugin like WP Rocket or W3 Total Cache, preventing unhappy visitors from leaving.
These are the top 10 features that every real estate website must have. With these in place, your website will be prepared to draw in new visitors and interact with current ones. Make sure you take the time to make sure all of these aspects are present because having a quality website is crucial to operating a successful real estate firm.