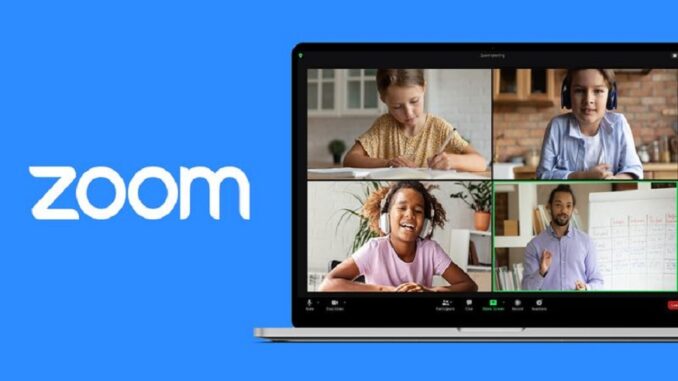 As technology continues to progress, the need for video conferencing options has increased dramatically, resulting in a noticeable influx of contenders vying for dominance in the market. These rivals present substitutes for well-known services such as Zoom, granting companies a wide assortment of possibilities to select from. These contenders endeavor to provide smooth and safe communication and teamwork opportunities for both corporate entities and individual clients. For virtual gatherings, team collaboration from afar, or web-based occasions, these zoom competitor present distinctive characteristics, payment strategies, and combinations to cater to diverse requirements. As the world of video conferencing advances, organizations can search for and choose the most suitable option that meets their unique needs and preferences by exploring these available options.
Google Meet  
Google Meet, which was previously called Google Hangouts Meet, has become increasingly sought after as a substitute for Zoom. Meet, which is integrated with the Google Workspace suite, provides users with a comprehensive and smooth collaboration plan that merges features such as video calls, messaging, and file sharing. The Meet application offers an easy-to-navigate layout and the ability to function on multiple platforms, making it an intuitive choice for individuals and companies alike. It is a flexible tool for remote teams as it offers features such as document collaboration, screen sharing, and the ability to host big meetings. Additionally, Meet takes advantage of the secure infrastructure provided by Google, guaranteeing the integrity and confidentiality of data.
Microsoft Teams
Microsoft Teams rivals Zoom in various aspects, as it is a fully featured collaborative platform. The Microsoft Office suite comes equipped with a smooth integration of video conferencing facility, chat, and file-sharing features. Teams offer the ability to conduct meetings for massive gatherings of up to 10,000 individuals, making it a perfect fit for sizable events. A multitude of advanced capabilities is incorporated, such as real-time collaboration of documents, sharing screens, and virtual backgrounds. Teams facilitate the integration of third-party applications to optimize productivity within the system. Microsoft Teams has become a formidable rival for Zoom, thanks to its emphasis on teamwork and robust security protocols.
Hopin 
Hopin is a digital gathering technology that surpasses the basic features of standard video conferencing methods. It offers an all-encompassing range of resources for the hosting of live events, webinars, and conferences. Hopin offers engaging digital events by incorporating interactive elements like virtual booths, breakout sessions, and real-time chat. The feature offers event organizers an avenue to interact with attendees in real-time using the following: Q&A sessions, polls, and chances to foster professional relationships. Hopin is a popular option among companies seeking to hold massive virtual events due to its adaptability and ability to handle significant traffic.
Hubilo 
Hubilo is a leading contender in the realm of virtual events, providing a platform that is abundant in features for hosting online conferences, exhibitions, and networking occasions. Hubilo offers a captivating virtual setting by providing adaptable event areas, interactive sessions, and exhibitor booths that can be customized to suit various needs. Those in attendance have the opportunity to engage in real-time discussions, connect with fellow participants, and conveniently access event materials via an intuitive interface. Businesses looking to host impactful virtual events can benefit from the comprehensive range of solutions offered by Hubilo, including registration management, real-time attendee engagement, and analytics.
Livestorm
Livestorm is a multipurpose tool enabling users to conduct webinars and web-based events with a primary focus on video communication. It provides a straightforward platform for presenting engaging webinars, delivering real-time training sessions, and showcasing product demonstrations. Livestorm offers functionalities such as polls, Q&A sessions, and metrics to measure attendee engagement. Businesses can make the most of their webinar data for generating and nurturing leads by connecting with common marketing automation tools. Livestorm empowers organizations to effectively evaluate the influence of their online seminars and foster valuable interactions with their viewers through its sturdy integration of marketing and analytics.
To sum up, the emergence of alternative platforms to Zoom has offered individuals a multitude of choices for their virtual collaboration and video conferencing requirements. Google Meet and Microsoft Teams provide comprehensive platforms that smoothly integrate with productivity suites, making them appealing options for companies. Hopin and Hubilo excel in organizing captivating online events, delivering interactive functions, and fostering networking prospects. Livestorm specializes in hosting webinars and integrating marketing efforts to enable businesses to effectively connect with their audience. These contenders of Zoom possess distinctive abilities, serving diverse tastes and necessities. By investigating these substitutes, individuals can discover the ideal option that meets their particular needs, improving their ability to communicate, work together, and participate in activities. In today's dynamic business landscape, where innovation and rivalry are constant, the potential of video conferencing and virtual collaboration seems bright. This momentum is likely to fuel progress and enhance the benefits for users.