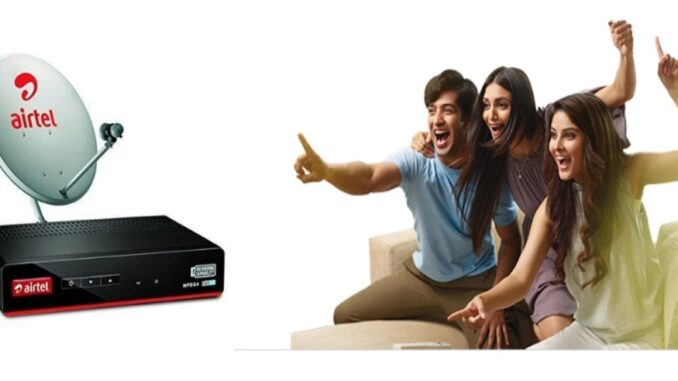 With a plethora of television options available today, zeroing in on the perfect show can be as challenging as finding a needle in a haystack. But fret not! If you're an Airtel DTH subscriber, this tailored list is your ticket to non-stop entertainment. Delve into the world of top-rated TV shows, and let's explore why these deserve a spot on your 'must-watch' list.
1. Yeh Rishta Kya Kehlata Hai – Star Plus
A tale of love, family, and evolving relationships.
Why Watch? This show offers an engaging storyline that intertwines family values and modern-day challenges. With over a decade on the air, it seamlessly keeps the audience glued with its evolving narrative.
2. Bigg Boss – Colors TV
A reality show that encapsulates drama, strategy, and raw human emotions.
Why Watch? Hosted by Bollywood superstar Salman Khan, this reality show locks in a diverse group of participants under one roof, without any connection to the outside world. The twists and turns, combined with real-life drama, make it a gripping watch.
3. Kumkum Bhagya – Zee TV (Airtel Zee TV channel number – Check your latest Channel List)
Love, conspiracy, and a myriad of emotions in one package.
Why Watch? A captivating storyline, combined with stellar performances, has kept viewers rooted for years. The dynamic between the characters and the complexities of relationships form the crux of the show.
4. The Kapil Sharma Show – Sony Entertainment Television
Laughter is guaranteed when Kapil takes the stage.
Why Watch? This comedy chat show, led by Kapil Sharma, features celebrity interviews, comedic sketches, and hilarious interactions with the audience. The sheer spontaneity and wit make it a weekend staple for many.
5. Indian Idol – Sony Entertainment Television
Unearthing India's singing sensations, one season at a time.
Why Watch? Indian Idol isn't just a singing competition; it's an emotional journey. From heart-touching backstories to awe-inspiring performances, it's a celebration of music.
6. Man vs Wild – Discovery Channel
Adventure at its best with Bear Grylls battling nature's extremities.
Why Watch? It offers a thrilling experience as Bear Grylls ventures into the wild, showcasing survival strategies and embracing nature's challenges. It's a visual treat and a learning experience rolled into one.
7. Mega Factories – National Geographic
An insight into the world's most incredible manufacturing units.
Why Watch? The show takes you behind the scenes, unravelling the process, technology, and people behind the creation of products we use daily. It's fascinating and enlightening at the same time.
8. Roadies – MTV
Real heroes are tested not just by physical strength but by their mental fortitude.
Why Watch? This reality show, with its challenging tasks and intricate group dynamics, has been a youth favourite for years. It's a journey of self-discovery, resilience, and raw emotion.
Accessing Your Favourite Shows
To ensure you don't miss out on these gems, it's crucial to be familiar with the Airtel DTH Channel List. The list is regularly updated, ensuring users have a seamless experience while channel surfing. Remember, for shows on Zee TV, you can refer to the Airtel Zee TV channel number provided in the channel list.
Indian television, with its vast array of choices, caters to every taste and preference. From the charm of family dramas to the thrill of reality shows, there's no dearth of quality content. All you need is your Airtel DTH remote, a comfy couch, and perhaps a bowl of popcorn to embark on a binge-watching journey. Dive in and let the world of entertainment envelop you!