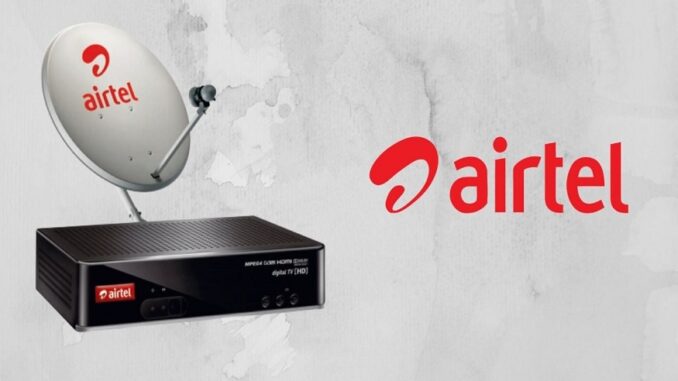 DTH services are one of the most used ones today. People love to watch their favourite daily soups, reality shows, movies and whatnot. However, if you're using Airtel DTH service and confused about where to find your DTH service ID, then read on!
An Airtel DTH customer ID is a unique set of numbers that usually start with the number 3. In this article, we will help you with the easiest ways to find your DTH service ID. Let's get started.
Airtel DTH
Airtel Digital TV offers two types of DTH set top boxes, HD-High-Definition Box and Airtel Xstream boxes. Both set top boxes provide different kinds of features. While one promises to offer premium video quality, Dolby Digital Sound, the other brings OTT platforms along with DTH channels. Even though both DTH services offer different features, the way to recharge and manage the accounts is the same. Simply put, you can use the same methods or processes to determine the DTH service ID. Now that we know the types of DTH set top boxes Airtel offers, let's move ahead to help you find your DTH service ID.
Find your Airtel DTH Customer ID: An end-to-end process
DTH customer ID is an important number to operate and manage the account. It helps in DTH recharge, plan change process and number upgradation, etc. Now, there are three ways to find your DTH customer ID:
Way 1: By using the Electronic Program Guide(EPG) on your Digital TV
Step 1: Turn on your TV. Now, with the help of your DTH remote, press the 'Menu' button.
Step 2: After that, click on the 'My Account' option. This option has anything and everything for you. Enter all the necessary details. Step 3: Now, look for your DTH customer ID. It usually starts with the number 3. Once you find it, write it down somewhere.
Way 2: By using channel 998
As you know, Airtel has created Channel 998 to help you manage your DTH account in one place. This channel can also help you find your DTH ID easily. Follow the below-mentioned steps:
Step 1: Press 998 on your DTH remote to open the channel. Step 2: Now, a help page will load with multiple tabs. After that, look for the Account Info section. Once you find it, click on that. Step 3: A new page will showcase your Customer ID and Registered Number. Moreover, this method can be used to find out everything about your DTH customer ID.
Way 3: By SMS
Now, this is the easiest way. You can use your mobile SMS service to find your DTH customer ID. Step 1: Open the SMS tab, type 'BAL', and send the SMS to 54325 from your registered DTH mobile number. Step 2: Within a few seconds, you will get a reply with your DTH balance along with your Airtel DTH customer ID. You can save this message for easy access in future. Hope this helps!