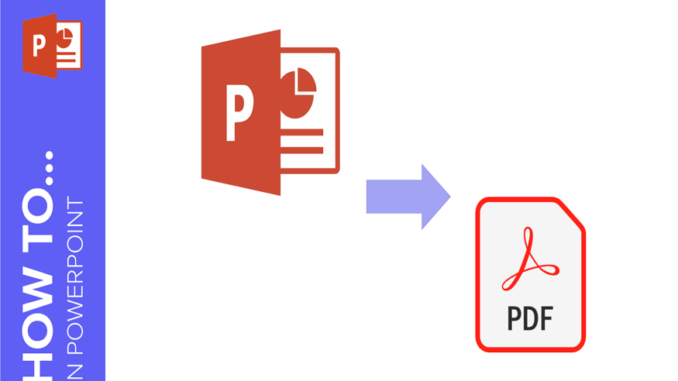 In everyday life we ​​sometimes need to convert a PowerPoint file to PDF. As there are differences between formats, one software cannot convert all formats. In this case, you can convert the format using professional software to ensure that the layout and content of the files in various formats are correct during the conversion. In this article we will show you three ways to convert a PowerPoint file to PDF. Find out with us!
1/ What is a PDF File? Why convert PowerPoint to PDF?
PDF , short for Portable Document Format , is the file format designed for the interchange of files developed by Adobe Systems. PDF file is a new format based on traditional formats (like txt, doc, xls, etc.), which can display file content clearer and more intuitively. First, the display effect of the file created via PDF is clearer than that created by other formats. Then the dimension of the PDF file display can be adjusted. You can edit and save the contents of the file through the relevant conversion tools, it makes the use more convenient and more personalized for users of all skill levels.
Moreover, the PDF file has more advantages than the others. It can encapsulate text, fonts, formats, colors, graphics and images independent of device and resolution in a single file. This format file also contains electronic information such as hyperlinks, sounds, and animated images. PDF format also supports large file. As it has high level integration and security, smaller size than other common formats, PDF file is more favorable for file transmission and storage, suitable for multi-system processing. So, most of the users take PDF as the first choice when saving files.
PPT , short for Microsoft PowerPoint , is graphics presentation software developed by Microsoft. The PPT file can be used to create slides of teacher reports, teacher races, product presentations and advertisements. They can be read by computer screens or by projectors in training or conferences. But the layouts and content of PPT files may be changed during transmission, it is unfavorable for file sharing in various platforms. To facilitate sharing and protect copyright, it is necessary to convert the PPT file to PDF.
2/How to convert a PowerPoint to a PDF file?
1. Convert PowerPoint to PDF file via Keynote on Mac
Keynote is a slide presentation software running on Mac launched by Apple Inc. It has PowerPoint-like functions. Compared to PowerPoint, Keynote supports almost all image formats and fonts, the interface and design style are simpler, and the slides are more eye-catching. Keynote is easy to transmit, which can be shared among Macs, iPhones, iPads, iPod Touch, and PCs through iCloud. However, in terms of compatibility and openness, Keynote is weaker because it does not support third-party software or programs other than those from Apple.
It is easy to use Keynote to convert a PowerPoint file to PDF. You just need four steps:
Step 1: Right click on the target PPT file. And then, choose "Open with" and "Keynote".
Step 2: Click "File" on the left corner after entering the Keynote page. Choose "PDF" from "Export to"
Step 3: Choose "PDF" from the displayed window. You can also configure the image quality. Once the configuration is complete, click on "Next".
Step 4: Select the recording folder and click "Export".
2. Save PowerPoint file as PDF in Windows
The easiest way is to save the PPT file directly as PDF in Windows system. Here are the steps:
Step 1: Open the PPT file to convert, click "File" to enter the operation page.
Step 2: Choose "Save As" to set the save folder.
Step 3: Select "PDF (.pdf)" and click "Save" to complete the conversion.
3. Convert PowerPoint to PDF with Online Converters
Use an online converter to convert the PPT file to PDF, you need to ensure that the network condition is stable, and the file size is small (less than 15MB). It is convenient and quick to use the online converter. You just need 2 or 3 steps to complete the conversion. Here are the steps:
Step 1: Open the site URL (for example, smallpdf.com/en/ppt-en-pdf) to add the PDF file to convert.
Step 2: After the file is added successfully, the site will automatically convert to the target format. It takes a few minutes for the conversion.
Step 3: After the conversion is completed, click "Download" to export the converted PDF file to the default output folder.
3/ Conclusions
In this article we have presented the steps to convert a PowerPoint file to PDF on Mac and Windows. If you are a Mac user, you can use Keynote; If you are using a Windows system, it is easiest to use PowerPoint to save PPT files as PDF. If the file size is small, you can use the online converter. You can choose according to your actual needs.
If you need to convert a PDF file to PPT or other file formats, it is recommended to use Renee PDF Aide. This software has full functions and is easy to use. It also supports batch operations, which can basically meet the various needs of beginners or professionals.