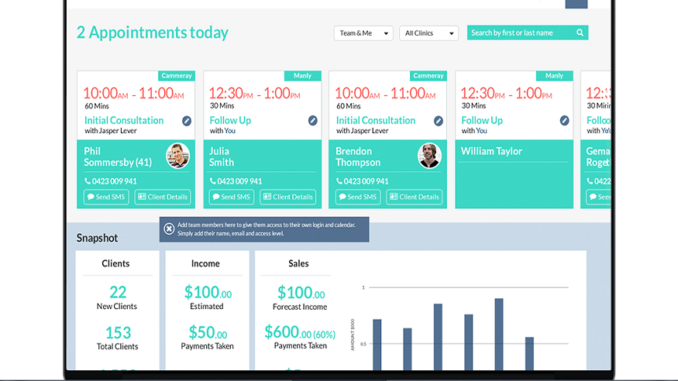 Running a massage therapy business can be difficult, especially if you're doing everything yourself. From scheduling appointments to tracking payments, there are a lot of things to manage. That's where massage software comes in. massage software can make your business run more smoothly and save you time and money. In this post, we'll discuss the benefits of massage software and how it can help your business.
Why do I need massage software?
A massage software can improve your business in a number of ways. First, it can help you manage your appointments more efficiently. With a software that helps you book appointments, you can avoid the hassle of back-and-forth emails, phone calls and texts. You can also keep track of your schedule, so you never double book an appointment or miss a client. In addition, massage software can help you track your finances.
You can use the software to generate invoices, track payments and keep an eye on your budget. Finally, massage software can help you market your business. With the help of online tools, you can reach more clients and grow your business.
How can massage software increase my customer base?
A good massage software can do wonders for your business. Not only does it make your operations more efficient and organized, but it also makes marketing your business a lot easier. With the help of a good massage software, you can easily manage your customer database and track your marketing efforts. This in turn can help you attract more customers and boost your business growth.
Why is massage software cost effective?
A great massage software can help you keep track of your business performance and identify areas for improvement. Not to mention, it's a lot more cost effective than hiring an in-house bookkeeper or accountant. With everything from online booking to invoicing and marketing tools, you'll be able to manage your business with ease.
Automated marketing tools can help you reach new clients, and billing and invoicing software can help you keep track of payments more efficiently. In short, a good massage software can automate many of the tasks that are traditionally handled by staff, helping you to save time and money.
How much does massage software cost?
The cost of massage software can vary depending on the features and functions you need. Generally, you can expect to pay anywhere from $50 to $500 per month. However, there are a few lower-cost options that still offer a lot of valuable features. It's important to find software that's affordable and fits your needs so you can get the most out of it. Make sure to do your research and ask for demos so you can find the best option for your business.
In summary
A massage software can benefit your business in a number of ways. It can help you to manage your appointments, keep track of your inventory, and even market your business to new customers. Massage software is also cost-effective, and often includes a number of features that can help you to run your business more efficiently.