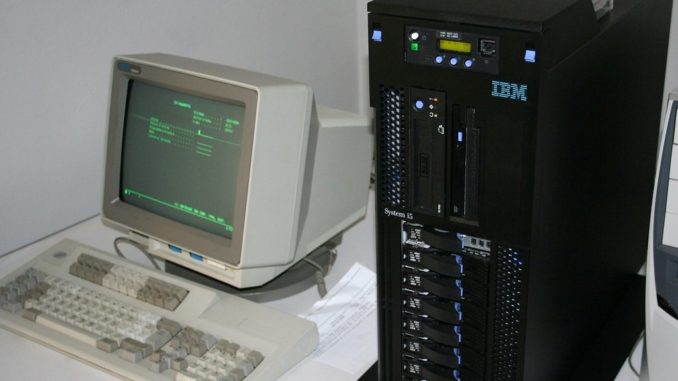 IBM AS400 is a powerful technology used by a lot of companies even today. Most companies consider the AS400 software and hardware to have aged well. Its performance did not dwindle throughout the years. At some point, they may miss out on the benefits of emerging technologies or more usable ERP. Modernization is possible with less risk and disruption.
The AS400 system was a powerful integrated combination of software and hardware. IBM Information Technology Services introduced it in 1988. It had its own operating system and an embedded database. Today, the AS400 refers to the entire IBM product family with its long history. The most recent modernization of AS400 is Power Systems. Its operating system is now called IBM.
Criticisms
AS400 received many criticisms over the years. Analysts, competitors, and tech innovators criticized AS400 for many reasons. Among these are its high cost, and poor usability and manageability. They also pointed out its lack of readiness for modern software applications. Many companies consider those as a simplistic take on the technology. Companies across the globe still use AS400 computers or later generations. IBM ensured compatibility throughout the decades. Software written for AS400 years ago can still run and receive updates to meet the needs of Power Systems today. There are around 100,000 companies running their business-critical applications on Power Systems. IBM has a commitment to support the platform.
Usability
The usability of the AS400 server depends on the actual users. The appearance and intuitiveness of the screens matter less for system managers. They only aim to help others review data and produce reports for them. AS400 and Power Systems technology both support high IT workloads and dependency.
There are companies where business processes changed only a little or not at all. They usually have the old green-screen systems still in operation. Modern professionals expect to interact with role-optimized, intuitive, and pleasant-looking screens. They use modern productivity applications, unlike system managers.
Generational change
This change is a major factor in the extension of the long-life span of legacy systems. Professional companies want to attract and maintain modern and powerful software and devices. These let them engage and communicate anywhere and at any time. There are many industries affected by generational change. One example is a manufacturing company with thousands of open positions in the near term. The role of technology can help in hiring and empowering people. A lot of younger workers get intimidated by restrictive technology tools. This is most true when they are not easy to use.
Skills shortage
Specialized skills are necessary to run and maintain Power Systems and its predecessors. Most workers who supported AS400 already retired or are about to do so. It is crucial to plan the workforce ahead or look for a managed services partner for support.