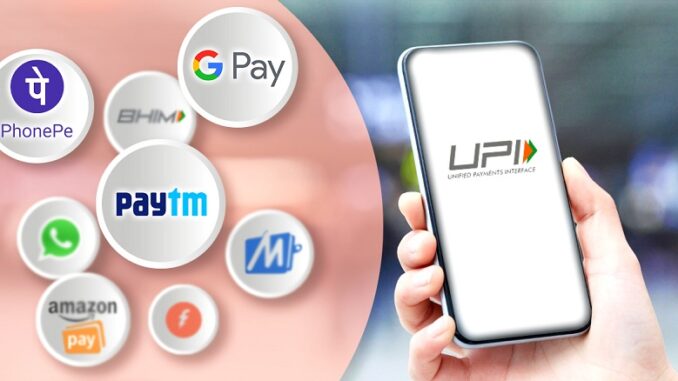 Tata Capital, the financial services arm of the Tata Group, always remains in the limelight, sometimes for its unlisted shares and sometimes for business operations. Today, the company is in the headlines for launching the UPI 123Pay payment facility for microfinance customers. It is a convenient payment option tailored for feature phone users. Be it general users or retail investors who have bought Tata Capital unlisted shares, everyone wants to know about this payment facility in detail. In this blog, we will walk you through why Tata Capital launched UPI 123Pay, its impact on unlisted share prices, and other details. Stride along with us.
Tata Capital Launched Payment Facility – UPI 123Pay
In a press release on 10 May 2023, Tata Capital announced that it would offer UPI 123Pay digital payment facility. Now, the company has officially launched it for microfinance customers. It is an instant IVR-based payment system developed by the National Payment Corporation of India (NPCI). The payment system is powered by TongTag VoiceSe to secure transactions via feature phones and smartphones.
Co-founder of ToneTag, Vivek Kumar Singh, said, "We are looking at voice technology that empowers all mobile phone users to make safe and fast digital payments in a convenient method without the help of any app." 
The financial service provider, Tata Capital, caters to the different needs of customers, including retail, corporate, and institutional. The company will use this payment collection solution to improve collection capability, particularly for low-value payment for microphone customers, while increasing operational efficiencies, as per the information released by the company itself.
Availability of UPI 123Pay Services
UPI 123Pay will be a highly useful payment collection solution for customers and the company. The service payment facility will be available in a phased manner and will be rolled out initially in six states, including Karnataka, Bihar, Uttar Pradesh, Rajasthan, Odisha, and Tamil Nadu.
This payment option is great for customers who have limited or restricted internet connectivity and smartphones. Chief Digital and Marketing Officer at Tata Capital said, "As we continue to adopt digital payment methods, UPI 123Pay will be a giant leap towards mass inclusion. This payment system will go a long way in increasing small retail payments. This adoption of the UPI 123PAY system will be crucial in increasing operational efficiencies and deepening our digital ecosystem." 
How Customers Can Access UPI 123Pay?
The digital payment facility can be accessed in three steps, including:
Firstly, customers have to dial an IVR number from their registered mobile number.
Now, choose a preferred language to proceed ahead.
Then, select a UPI-linked bank account and set up a UPI pin.
Finally, make the payment.
This initiative by Tata Capital is highly appreciable as the company has made payment collection facilities easy for low-value payment customers. Users can enjoy various UPI functionalities, such as regional language options, bank account linking, merchant payment, settings configuration, deregistration, etc. The UPI 123Pay payment solution will surely increase the company's customer base and make a significant positive impact on Tata Capital share price in the future.
How UPI 123Pay Will Impact The Finances Of Tata Capital?
Every retail investor who wants to buy Tata Capital unlisted shares must be curious to know how this new launch will impact the company's financials. But first, let's talk about the financial performance of the company for FY 22-23. The company revenue increased from Rs. 102527 million in 2022 to Rs. 1,36,370 million in 2023. The EBITDA also improved, which was recorded at Rs.1,06,167 million in 2023 against Rs. 75,126 million in 2022. Also, the company has recorded the highest-ever Profit After Tax (PAT) of 2975 Crore with a YoY growth of 80%.
The flabbergasting financial performance of the company is only due to the global presence of the company in the market. This has positively impacted its business operations, financial performance, and Tata Capital stock price. It is true that with the new launch, the company will record high revenue and profit in the future.
Predicted Future Of Tata Capital
Tata Capital is an unlisted company that may release its Initial Public Offering (IPO) in 2025. As a retail investor, making an early investment in Tata Capital unlisted shares will open the opportunity to get early access to its first sale of IPO shares. Also, it will give a high return on your investment once the company goes public. Currently, Tata Capital unlisted shares are available at Rs. 471 per equity share, which can fluctuate based on the company's performance and market trends.
If you're looking for the best stock broking platform in India to invest in Tata Capital unlisted shares, count on Stockify. The expert brokers here will help you with the trading process and give you all the details required to make trading seamless. Get in touch with the expert brokers today.