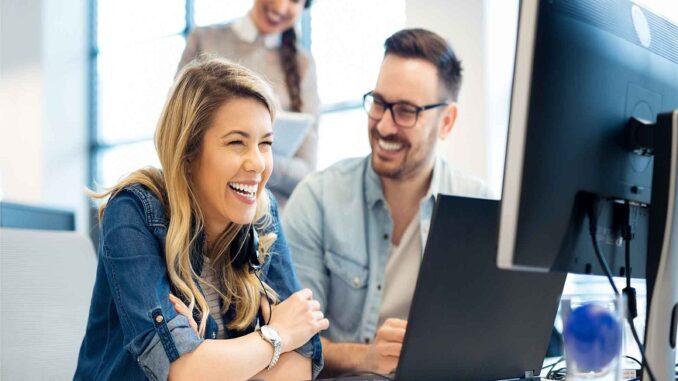 Choosing the best ERP (Enterprise Resource Planning) consultant is important to the success of any business. Not most businesses are ready to take on the challenge of implementing and choosing the best ERP system.
Getting things right may set up your company for years. But getting everything wrong may mean the end of your business.
The best ERP consulting expert is a vital part of your team. The expert is there to guide and identify your business and ensure you discover the options that work best. So to help you choose the right ERP consultant, the following are tips to look at:
1. Look at the Industry Experience
Find a partner with enough experience dealing with other businesses within your industry. This knowledge is helpful when setting up KPIs, reports, and dashboards, reflecting data from other companies within your industry track.
The industry knowledge that ERP consultants have is also helpful in recommending streamlined workflows and best practices that work for other companies.
2. Define Your Business Requirements
Although doing this step might take time, it is advisable not to skip it. Besides, you can't possibly choose the best ERP consultant if you have no idea what you want.
First, you must better understand the goals of ERP development projects across your business organization. In order to achieve this, you will have to have several meetings with your manager or task a group with collecting important information in the business.
3. Check the Skillset
The right technical skills, depending on the technology being used, can be a factor in determining how an expert works.
So it is important to consider functional skills and the people who understand the technology being deployed. That also means the operational and strategic competencies, which can be vital for implementing ERP, are one of the key things to consider.
4. Consider Responsiveness and Availability
Choosing the best ERP consultant has to be done on a communication basis. Availability must be important, particularly if your business organization is subject to unforeseen flows and constraints.
Responsiveness also goes on in the same direction. Always be in favor of proactive and reactive consultants who can help you use ERP software against competitors.
5. Work with an Independent ERP Consultant
Although you would want well-known ERP systems, such as Oracle platform or SAP, you shouldn't ignore others, which can meet the requirements of your business. You don't know what you could be missing unless you enlist the services of the best ERP consultant with the freedom to recommend any system.
Independent ERP consultants don't have financial ties to a certain system or vendor. The partner is only interested in the business transformation success of a client.
Unlike independent ERP consultants, preferred partners are basically tied to a specific vendor. This means their revenues depend on servicing or selling certain systems.
Final Touches!
ERP consultants must go above or beyond implementations of software so as to act as your partner in business improvement.
This is why it is important to take the process seriously by working with an independent ERP consultant or considering responsiveness/availability.