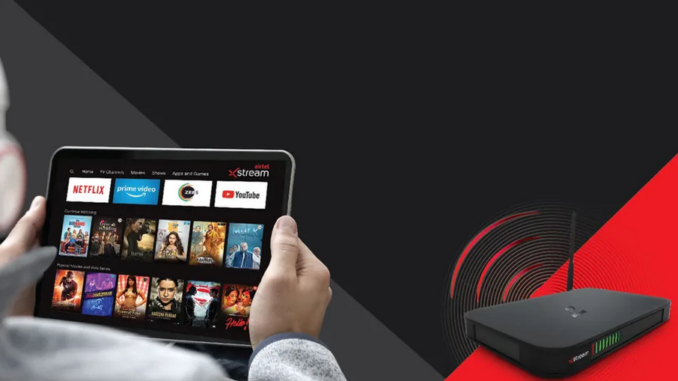 Since the most-anticipated launch of Airtel Xstream box, everyone is excited about this probably the smartest box in the DTH market. Why smartest, you ask? Well, it has got much more than live TV channels. You have access to your favorite OTT services, including Prime Video, Netflix, YouTube, ZEE5, HOOQ, and much more.
Moreover, you can access Play Store apps and play games on a big screen that too on 4k picture quality.
Now that you got to know about the fantastic features about Airtel Xstream just get settled with a big popcorn bucket because we have got four best TV shows for you to binge-watch with your friends and family.
Take a look:
Dekh Bhai Dekh
Remember the 90's family drama-comedy? You can watch this show now on Xstream. Just in case you forgot the plot, let us give you the glimpse of Diwan family.
The story portrays the three generations of the Diwan family, who live together in an ancestral bungalow in the outskirts of Mumbai. What helps them through is their attitude that helps them overcome relationship troubles, sibling rivalry, business problems, as well as irksome in-laws.
Metro Park
Another family comedy that you can enjoy and have a good laugh with your family. This show takes you to the house of Indian Gujarati Family in Metro Park in America. Well, you can imagine how much love, drama, and comedy Payal and Kalpesh Patel and their typical Gujarati family will bring to your house.
Hot in Cleveland
It's time to let loose! Three 40-something best friends arrive in Paris from Los Angeles. However, their flight makes an emergency landing in Cleveland. It's exciting and at the same time refreshing to watch these women let loose when they realize that the norms in LA don't apply in Cleveland. And they decide to stay and celebrate the city that respects and values real women.
Coupling
Do you remember the famous comedy show Coupling? It resembled 'FRIENDS' in many ways yet was still unique and more entertaining in its way.  Six best friends in their twenties and early thirties, who try their ways and tact of sex and dating in a big city. All these have seen as couples at different stages of the series. So if you haven't found anything else to watch after FRIENDS and want to feel that void Coupling is the best show you could start binge-watching. And yes, don't forget to invite your friends over to enjoy this comedy and bond over a good laugh and happy memories.
What's better than a good dose of comedy and with your new Airtel Xstream box, you can enjoy your favorite shows with your friends that too on 4K quality screen. So get your Xstream smart box installed at your home and find your cosy corner to binge-watch your favorite TV shows on brand new Xstream 4K Hybrid.