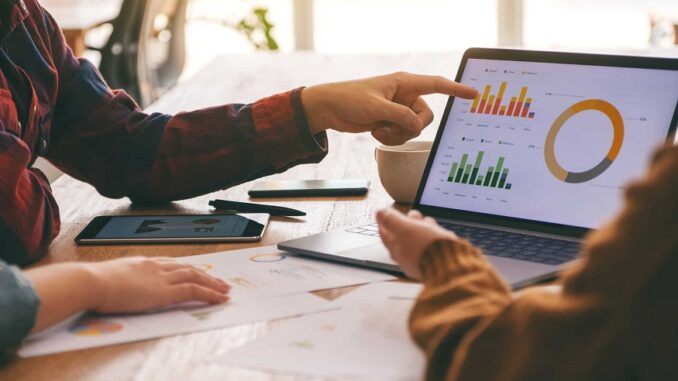 The easiest part for a marketer is figuring out the what, where, and when of each sale. Understanding the why, though, is the most important part.
Before making a purchase, the majority of consumers engage with multiple branded touchpoints, interactions, and marketing channels. In other words, identifying the factors that led to a conversion can be impossible without the appropriate tactics and tools.
The issue is that this knowledge is essential for increasing your return on investment (ROI). Attribution and reporting are useful in this situation since they allow you to gauge how well your marketing campaigns are working to increase conversions. You can use attribution software to help you achieve this.
Performance reports that are limited to a single touchpoint won't be much helpful, given the chaotic nature of today's purchasing experiences. Yet mastering your attribution and reporting has never been harder, given the plethora of channels and strategies that marketers can use.
The following are some of the best attribution and reporting strategies you can use:
1. Carefully select your attribution model.
When it comes to conversions, not all shopper interactions are made the same. An attribution model is useful in this situation.
An attribution model is a collection of guidelines that enables you to provide recognition to various interactions and touchpoints, such as first-touch, last-touch, linear, etc.
2. Data-driven custom attribution models are nothing to be afraid of.
You'll come across terminology like "data-driven model," "custom model," and "algorithmic model" when learning about marketing attribution and reporting, and they all refer to basically the same thing: a cutting-edge attribution model powered by machine learning-based algorithms.
The greatest alternative for the most precise and thorough reporting is data-driven attribution as opposed to the rule-based, pre-defined attribution models we've stated. It functions by analyzing and allocating credit in accordance with the effects that all touchpoints in your customers' purchasing journey have on conversions; rather than non-converting paths and certain brand goals.
Data-driven attribution is the way to go if you're searching for a unique technique to quantify precise performance in a way that's exclusive to your organization.
3. Utilize the Appropriate Tools for Attribution and Reporting
Even the most skilled marketer will quickly reach their limits without the proper tools; after all, data is everything when it comes to marketing attribution and reporting. Having the proper tools for data collection, visualization, and analysis is unquestionably the most important aspect of any attribution plan or strategy.
You don't need to carry out your marketing analytics, data collecting, and attribution responsibilities manually. By automating, synchronizing, and systematizing all important data with the correct software, you can put an end to guessing and welcome in-depth knowledge that will help you perform better.
Think about the following things while deciding which tool to use:
Measurement of performance across channels
Capability to link data to particular brand goals and KPIs
4. Maintain Simplicity
The focus should be on advancement rather than perfection when it comes to attribution and reporting. Creating high-quality attribution reports takes time, just like anything else in marketing. It develops through time and with experience.
Concentrate on the most crucial figures as you begin your attribution and reporting journey. Feeling overburdened could indicate that you're attempting to do too much at once. Keep in mind that it's better to focus your marketing efforts and perform them properly than to spread yourself too thinly.