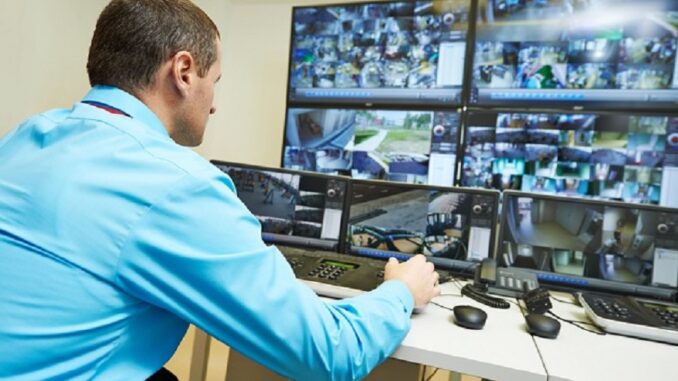 In today's high tech world, surveillance systems are an essential part of many company plans. From small businesses to multinationals, surveillance cameras provide companies the ability to monitor their operations, themselves and potential intruders. And in particular, it is an excellent tool for law enforcement officers trying to track down criminal activity. A surveillance camera system can record everything and is very useful as a crime deterrent. However, surveillance camera systems aren't just reserved for government agencies; business owners can use them too.
The use of surveillance cameras
Surveillance cameras can be used to monitor both entrances and exits to your business property. Using a wireless surveillance system means that not only will you have high quality video surveillance cameras, but you'll also have the peace of mind knowing that your business is safe. The system is connected to a recording device that can be stored on an external hard drive. One of the most common solutions is the Synology NAS storage system that allows for plenty of data storage as well as optimal compatibility.
Surveillance systems
Surveillance camera systems come in a wide range of types and prices. You can purchase standalone units that work independently or you can buy complete surveillance system packages that include a DVR (digital video recorder) and remote monitoring capability. Many companies offer package deals that include cameras that allow you to upgrade to higher quality units at a lower cost. Most of the time, companies that sell surveillance system products also sell other monitoring equipment that works with camera systems. In the case of Synology systems, they offer both software, hardware as well as licensing for additional cameras to be connected to the system.
One thing to consider when purchasing a Synology surveillance system is that packages come with a limited number of camera licenses. If you wish to add more cameras to the system, you're required to purchase an additional Synology camera license in order to do so. The benefit of this service, however, is the high level of compatibility with nearly any IP camera. You'll be able to set up a 360 degrees surveillance system without the hassle of camera compatibility.
Purchasing an IP surveillance system
It's always a good idea to purchase surveillance cameras from a trusted manufacturer. While it might be tempting to go with the cheapest option available, doing so could ultimately prove to be a bad investment. Don't forget that the quality of the product you purchase is directly related to the company manufacturing it. It's a good idea to spend a few minutes doing some research on the reputation of the manufacturer. You can do this through online review sites and consumer forums. In addition, you may want to visit company websites to read up on the history and performance of their products in terms of quality and longevity.
Finally, you'll need to consider additional security systems once you have installed your surveillance cameras. Most systems use cameras to record motion or video surveillance in a given area. This information can be stored in hard drives or recording devices for future reference. Remember, though, that you will still need a way to secure the footage once you've captured any suspicious activity. As long as you plan to monitor surveillance cameras via a remote device, it should be simple to access this footage remotely.