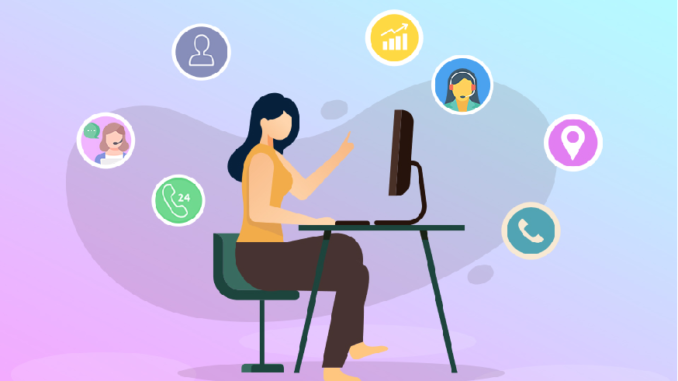 When you're in the business of running a company, there are a lot of things that you have to keep on top of. From product development to sales and marketing, it's hard enough keeping everything together without having to manage calls as well. That's where an answering service comes into play: they can take your callers off your hands so that you can focus on what really matters. Here's why using one is such a smart choice!
Decreasing the workload
You can reduce the amount of time and money you spend on customer service by implementing an answering service. Answering services can answer calls for your business, allowing you to focus on other aspects of running your company. If you're currently spending a lot of time answering customer questions and managing complaints, an answering service will free up that time so that you can focus on other areas of your business.
Increasing customer satisfaction
The customer satisfaction that comes with answering services is a big part of their value to your business. Customers can reach you at any time, and they will be happier when they do so. Satisfied customers are more likely to return and tell their friends and family about your business.
Access to a range of services at a lower cost
Answering services are a cost-effective way for businesses to scale their phone support and customer service departments. The cost of an answering service is significantly less than the cost of hiring full-time employees so that you can get access to a range of services at a lower price. This can be especially beneficial if your business isn't ready or able to commit to hiring more staff but still needs the added help during busy periods.
Improved response times
In this age of instant gratification, customers expect their questions to be answered quickly. If they don't receive an immediate response, they may think that the service provider is unprofessional or disinterested in helping them.
Answering services can help by answering calls 24/7, so you'll never have to worry about closing hours or how to deal with after-hours calls. Your customers' concerns will always be attended to immediately and professionally, improving their perceptions of your brand and making them more likely to do business with you again in the future.
Improved brand image
As a business owner, you want to be seen as a leader in your industry. Answering services can help you achieve this by showing customers that you are professional and reliable. Customers will view your company positively when they see that it has an answering service, which will make them more likely to do business with you. This is because answering services have built up trust over time with businesses, so their presence alone tells customers that the person at the end of the line is trustworthy and reliable.
Increased sales and revenue
Answering services can help you increase sales by making potential customers feel comfortable doing business with your company. When people are trying to get in touch with you, they may be worried that they'll be put on hold or have to wait for a long time before someone answers the phone. Answering services can help alleviate this concern by answering calls quickly and providing information about your company through their operators. This can help build customer trust in your brand and make them more likely to do business with you.
Conclusion
In the end, it all comes down to this: your business is more than just a product or service. It's a brand that you have worked hard to build, and you owe it to yourself and your customers to treat it with the respect it deserves. That means providing every customer with the highest possible level of service where answering services can play an important role.