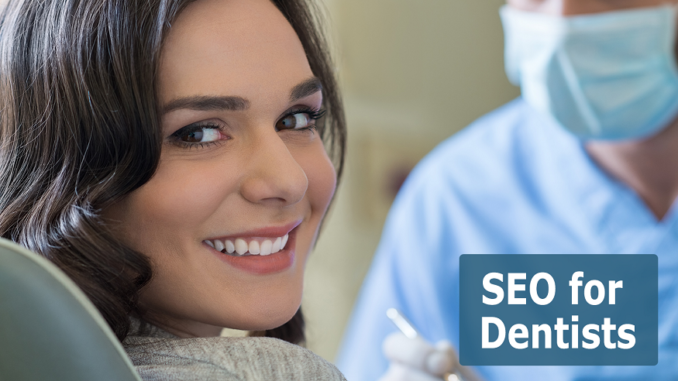 Many healthcare websites get a lot of their traffic from Google. In fact, 57% of patients start looking for healthcare professionals this way. Unfortunately, you can't just create a website and start ranking in Google. Since patients are looking for doctors near them, you'll need to have good local SEO in place. There are a few strategies that you'll need to include within your dentist SEO and doctor SEO to ensure that your website is found here.
Get Your Business a Google Business Profile
Google Business Profile (a.k.a. Google My Business) is a vital source of local online visibility. This profile will help your practice be seen by those who are searching for your services. It gives you all the tools you need to create a listing that's accurate, optimized, and descriptive so that your patients can learn more about your practice.
Sometimes Google will automatically create a GBP for your practice. If it does this, you must claim your listing and make sure that it's accurate. You'll also want to add an appointment booking link to it so you can easily increase your appointment bookings.
Do Your Keyword Research
At the heart of local SEO is keyword research. It's responsible for telling you what keywords to optimize, so the search engines link relevant queries to your website.
Your local keywords are different from the other keywords you use for dentist SEO and doctor SEO. They're marked by specific location phrases (e.g., "dentist near me," "doctor in Pittsburgh").
The first step in conducting this keyword research is to consider what your patient thinks about when they're looking for a doctor or a dentist. You'll want to know what words they're using to conduct their search. Write these down on a list, then enter them into a keyword research tool so that you can shortlist those that are relevant to your website and have the right balance between competition and search volume.
Create Local Landing Pages to Help with Dentist SEO and Doctor SEO
For each keyword-relevant landing page you create for dentist SEO and doctor SEO purposes, you'll want to ensure that it's linked to the call to action (CTA) on your GBP listing. Use this as your next step in communicating with your prospective patients and providing them with more detailed information. Here are a few other tips to remember when creating your landing page:
Address your user's problems
Instead of talking about the features of your service, focus on the benefits
Use clear headlines that are to-the-point
Optimize your page with the right keywords for dentist SEO and doctor SEO
Arrange your text in a way that keeps your readers engaged
Embed a dynamic map at the bottom of your landing page
Include social proof and trust signals
Optimize your landing pages for mobile users
Include one clear CTA and stick with it
Engage in Local Link Building
Link building is the process of having your website's URLs placed inside the content of other websites. When you have many of these, Google will favor your website because you'll look more trustworthy and authoritative. There are many ways to get these links, including:
Create helpful content that gets posted on your community blog
Join your local chamber of commerce so you can post in their news section
Local business directories
Create content for your local newspapers
Sponsor a local school team
The Bottom Line
Dentist SEO and Doctor SEO aren't enough without localization. If you don't rank for local prospective patients, you won't generate more bookings or increase your profits. This requires you to do some hard work, but fortunately, we're here for you at the Local SEO Tampa Company in Tampa, FL. Contact us today so you can start harnessing SEO's potential for your practice.